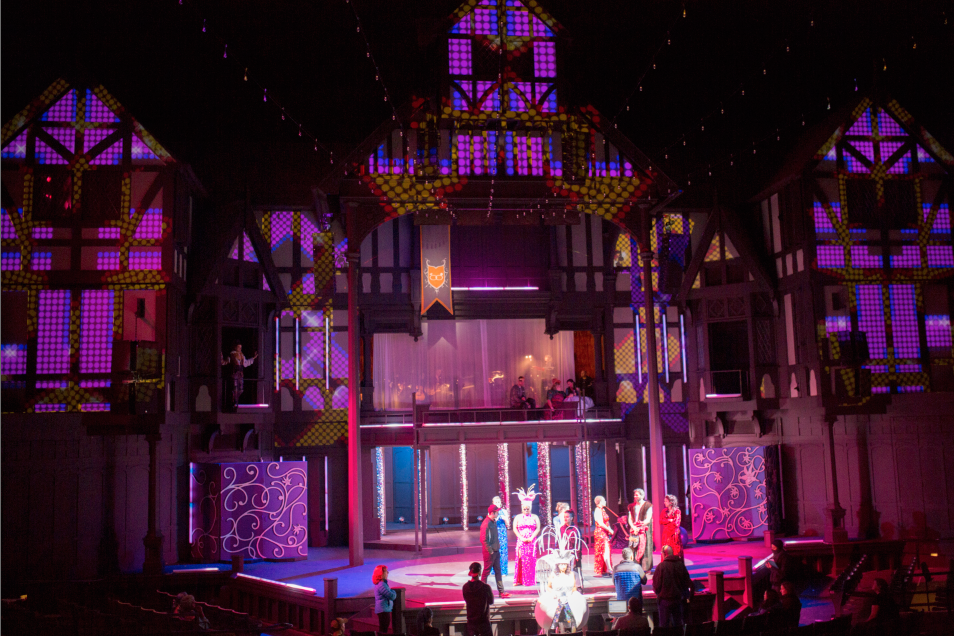 Head Over Heels
The Oregon Shakespeare Festival.
"The lighting and video projections are deliciously 1980s music video-ish and simply fabulous."
"Christopher Acebo's minimalist set positively throbs thanks to lighting by Jane Cox and video projections by Mark Holthusen."
"It's all joyful, contagious and outrageously funny."
2015. Head Over Heels. Script by Jeff Whitty. Music and Lyrics by The Go-Go's. Directed by Ed Sylvanus Iskandar. Music Supervision, Orchestrations, Arrangements: Carmel Dean. Choreographer: Sonya Tayeh. Scenic Design: Christopher Acebo. Costume Design: Loren Shaw. Lighting Design: Jane Cox. Video Design: Mark Holthusen. Sound Design: Kai Harada. Music Director: Garaldine Anello.
VIDEO DESIGN: Head Over Heels a Go go's Musical