Mark Holthusen: Working with existing images
In two recent projects I was asked to work with existing images to create something new. In the first brief, from Arnold Worldwide for Progressive Insurance, I was tasked with taking the campaign's main character, Jamie, around the world to capture amazing vacation photos. With no budget to actually travel the world, I worked with the team at Arnold to select stock images and then took Jamie into a studio in LA to pose him and later comp him into the series that would be the main content of a TV spot.
Social content Animation
In a second campaign, for Mekanism, the objective was to create a fantastical wooded wonderland for Tasty Bite's new ad. Using my personal library to build the backdrop, I then added animals to the comp. Separately I photographed the talent and food in studio in order to create a final print ad and animation that was fun and over-the-top, perfect for social media.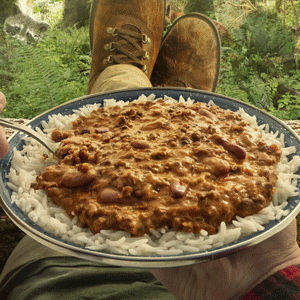 Mekanism
Aaron Cathey ACD, Allie Schiesser AD, Pete Fetterling CW, Matt Fischvogt CD